Hitachi Lifts for a new build premium London Docklands property.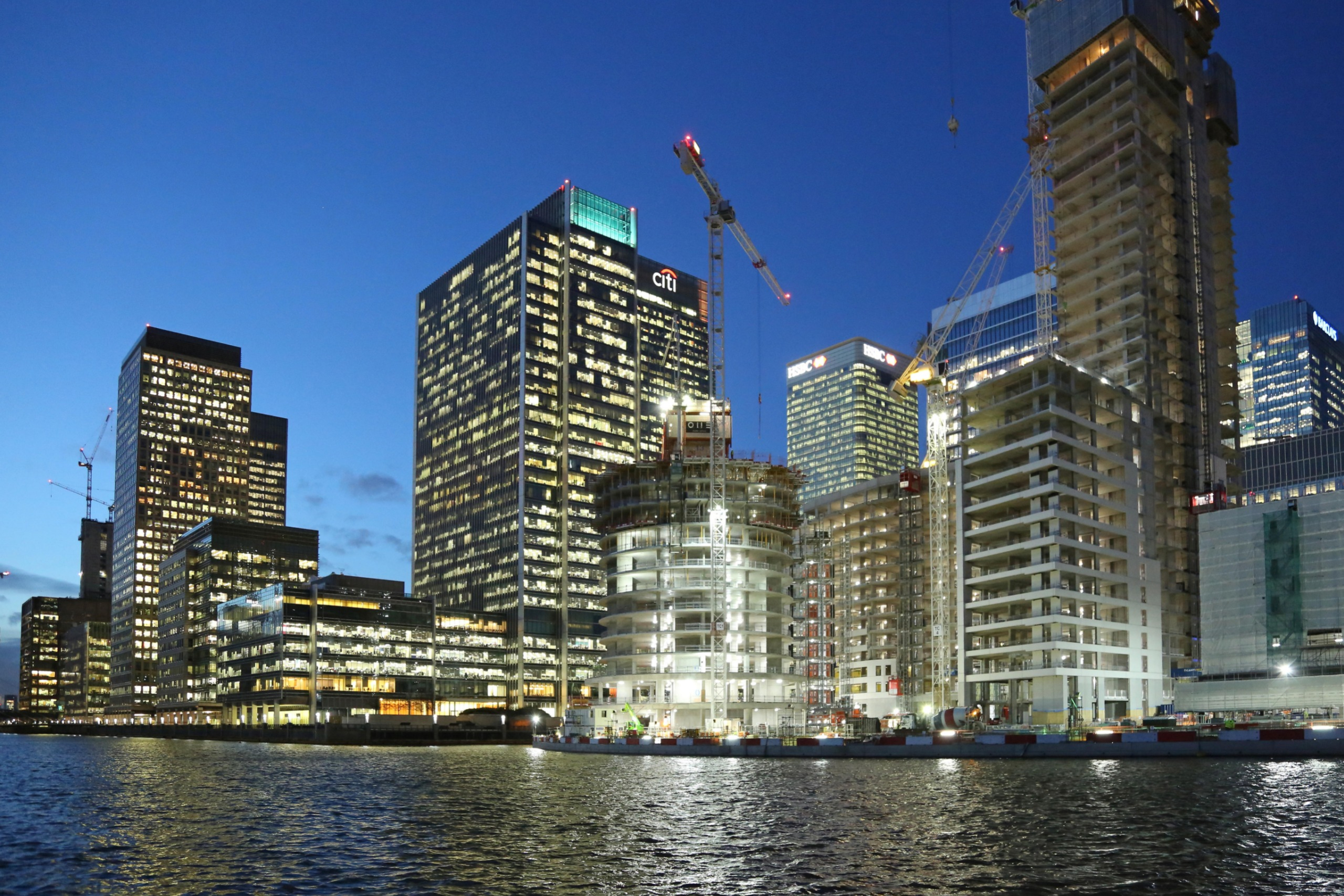 For over three decades, Canary Wharf and the surrounding Docklands have undergone incredible transformations initially starting with premium high-rise commercial buildings, some of which are already undergoing refurbishment and modernisation works. Although Temple Lifts didn't install any of the lifts in these premium buildings initially, we are now, as a result of many of the original passenger lifts approaching the end of their projected service lives.
Apart from the recent full replacement by Temple Lifts of several older lifts across Canary Wharf with Hitachi's ON1 machine room lift, we have also been installing ON1 lifts in a newly-constructed residential block. The new block, the first to be completed in Wood Wharf's Phase Three development was a 12-storey apartment block being served by two Hitachi ON1 lifts. There was a slightly different lift well construction method used that included exposed fair-faced concrete to create a modern look, which required very tight tolerances to ensure the lift entrance architraves on all floors were perfectly aligned with the exposed concrete.
Wood Wharf, E14 is part of a 23-acre development which started in 2015, incorporating residential homes, offices and retail spaces along with public spaces and parks.
We were all very proud to have installed these lifts in such a prestigious development, particularly after the handover when our customer commented on the quality of the lifts and workmanship of our installation team, stating that the ON1 lifts are the best quality MRL lifts they have had installed. They were also the first Hitachi ON1 lifts installed in an entirely new-build project in the UK.