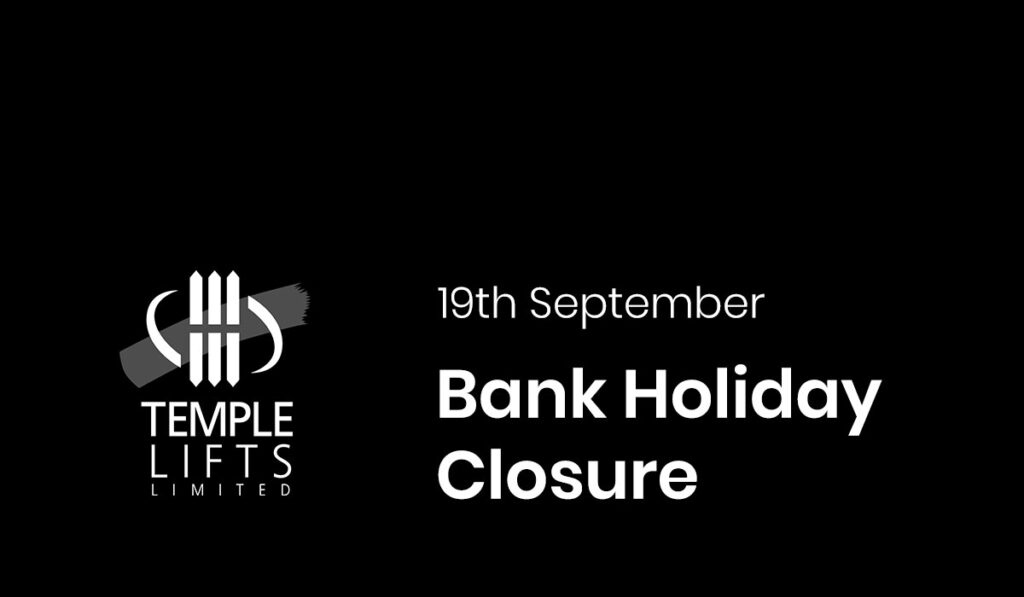 Following the announcement of a national bank holiday on Monday 19th September, the date of Her Late Majesty Queen Elizabeth II's State Funeral, please be advised that all Temple Lifts' offices will be closed for business during this day and will reopen on Tuesday 20th.

This will allow employees to pay their respects to Her Majesty and commemorate Her reign, while marking the final day of the period of national mourning.

For all urgent queries, please contact our out of hours service via our main telephone number: 020 8460 1332.