Mental health awareness is something that is now more on the public sphere, and Temple Lifts is very sensitive to the changing expectations and needs of its clients.
During the Pandemic, and because of the industry's status as essential workers, our engineers have been continuing their maintenance work across the country, namely in residential buildings where not many other people will have entered during the lockdowns, which made them come into contact with residents, and witness some warning signs that triggered concerns about the person's wellbeing and general health.
Because of this now greater understanding of people's frailties and vulnerabilities, perhaps magnified during the Pandemic, thinking more of our collective safety and wellbeing is of course one of our responsibilities as a company.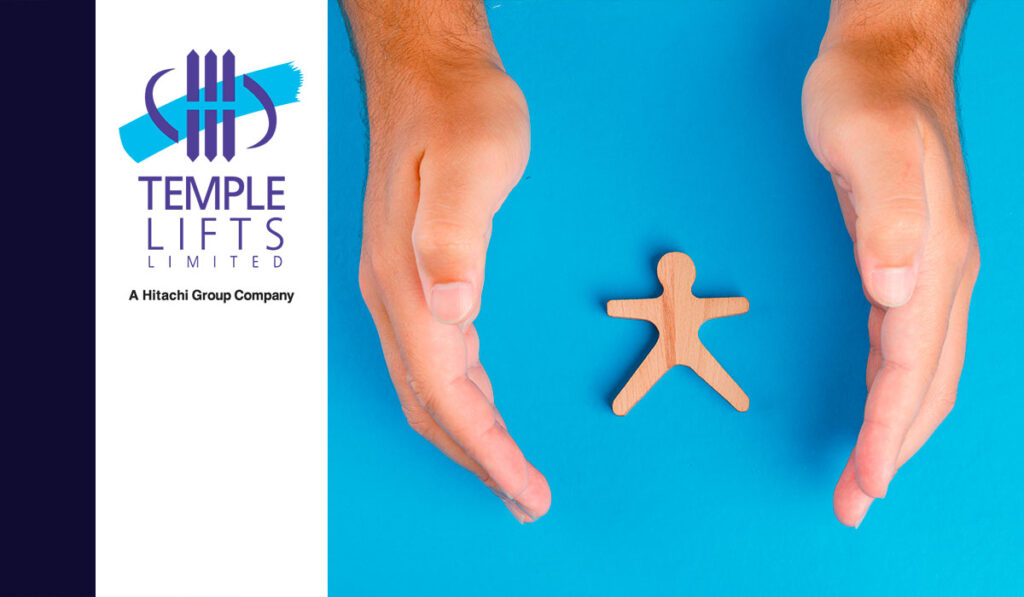 With this in mind, Temple has decided to invest in a company-wide Safeguarding Awareness Level 1 Course, to provide a reference framework for what could be considered questionable behaviour by third parties and between vulnerable people themselves, raising and promoting general awareness in an easy-to-use way, to be applied in a cross section of people with different needs and various contexts such as housing associations, social housing and small retail.
The goal is that anyone at Temple that makes contact with a vulnerable person, live or over the phone, is more aware of the type of trauma the user could be experiencing, and respond in a more compassionate way, to try and reduce the anxiety, i.e. if a client is stuck in a lift. But an intervention is not always required – or even recommended – but more to communicate through the right channels and report the situation, bringing everyone to the same page, apply our professionalism in a sensitive and caring way. This online safeguarding course uses relevant example-based training, and it is expected to be rolled out by mid-year.