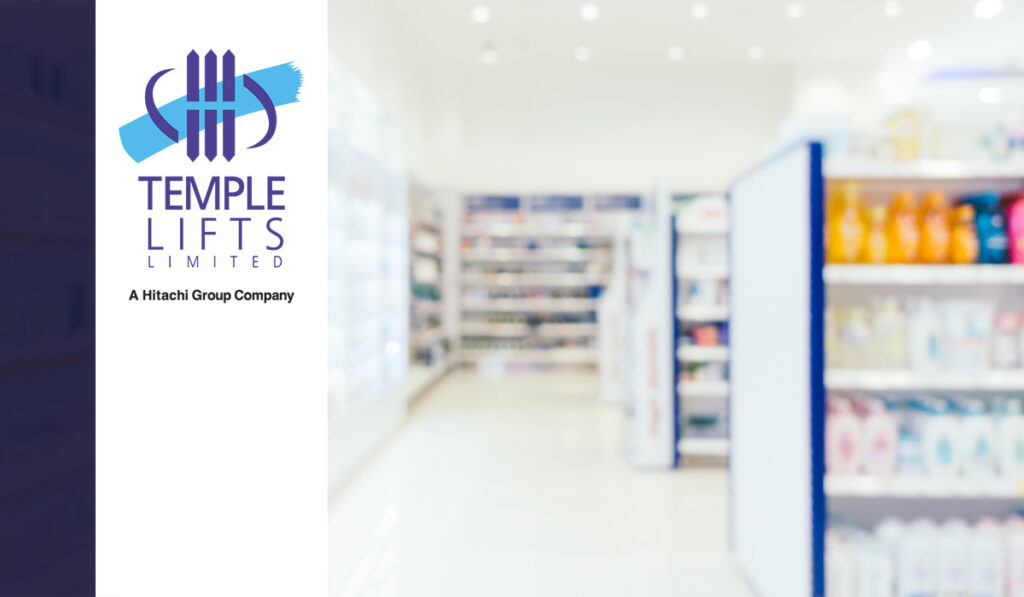 Since our last update on the Temple Southern & South West teams back in June, we have been busy closing multiple modernisation projects in the public, retail and residential sectors.
One of those projects was a major hydraulic goods lift modernisation at a retail store in South Wales. With the only two existing lifts left inoperative for over 12 months, prior to contacting Temple, this was a long-awaited job that meant the staff no longer needs to carry all the stock up and down the stairs.
Following the decision to decommission one of the lifts, the one that was chosen to remain needed serious modernisation work. Keeping only the lift car, guides and counterweight, the Temple team then replaced most of the existing material with a combined ALMEGA II controller and Bucher iValve pump unit, new entrances and re-lining lift car on one of the 650Kg 8-person goods lifts.