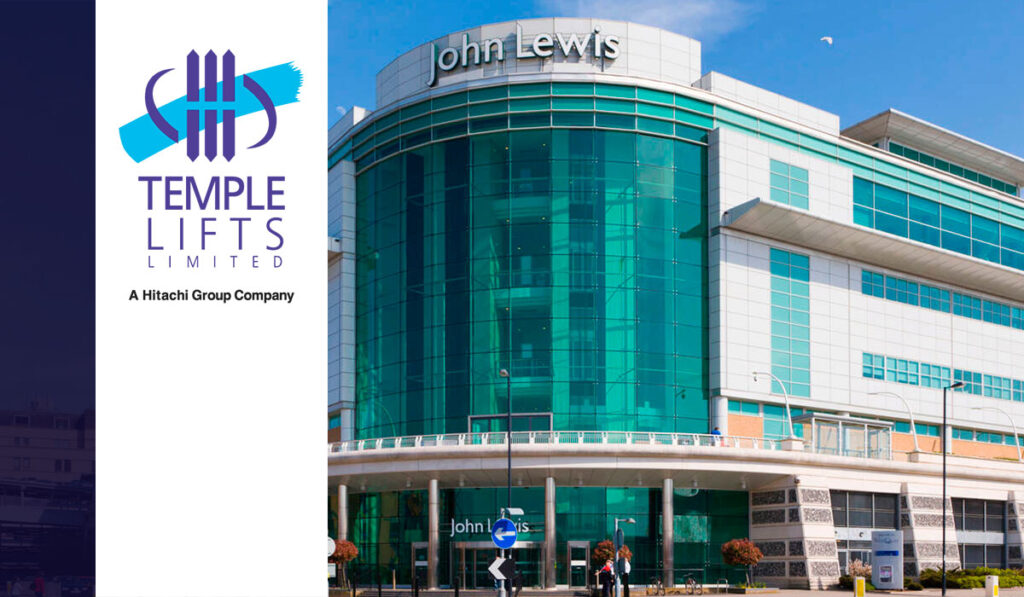 John Lewis, West Quay is a busy flagship store in Southampton's major shopping centre, and Temple Lifts has been commissioned to undertake a major refurbishment of an initial two out the existing four 7-stop, 22-person, scenic lifts.
With a larger car capacity than would normally be expected for this size of lift, at 2000kg, one of the biggest challenges will be dismantling and removing away some of the heavy equipment, safely, cleanly, and without disrupting the public. Works will include dismantling and thoroughly overhauling the existing machine, including replacing shaft bearings, hoisting ropes. Installation of new controllers and all mechanical safety devices, electrical system, push buttons and indicators, landing and car doors, as well as the twin car operating panels in each lift.
All the planning and consultation stages are being done with John Lewis Partnership to ensure minimal impact on the store's employees and shoppers alike.