A year after the big office move, we catch up with our Midlands & North Temple team to know how the transitioning process occurred and also its benefits, all done in such challenging conditions.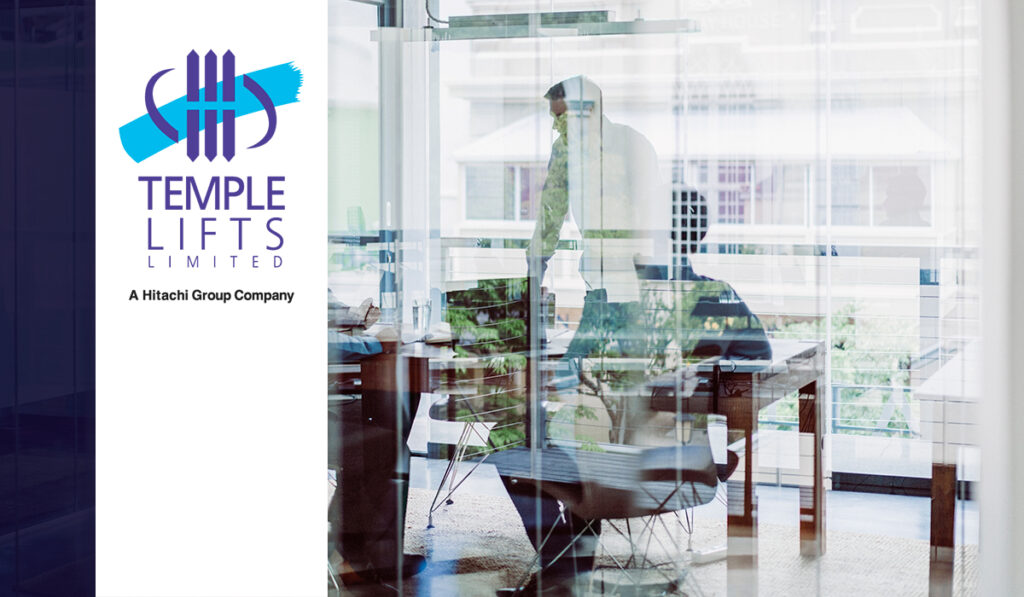 Having changed offices literally the day after the first lockdown started back in March 2020, the Stoke-on-Trent Temple team had to face the fact that, in order to work from home like everyone else in the country, they had to first do all the preparation work to allow that migration to happen, including physically vacating the old office premises, move all equipment over to the new space, setup phone redirects, etc.

Thankfully, as a result of the services Temple Lifts provide to front line services, we had been given keyworker status and therefore able to fulfil this before all of the operation was moved off-site. Turns out that the move was as timely as could be, as one of the main benefits of the new space was its state-of-the-art VOIP phone system, all able to be managed remotely online, including links with mobile phones, allowing the team to maintain the same level of service as they would have supplied being in the office, which as we all know is a hard thing to achieve.
Once finally back in the building, one of the other benefits of the new space is its fibre optic wi-fi connection setup, which quickly became an essential commodity for all the videoconference calls occurring with clients on a daily basis.
Speaking to Tom Muddiman, Northern Regional Manager, he confirms that "Overall, it has actually forced the industry to adapt and embrace video calls and now that procedures are in place, it saves everyone travel time and expenses".
Temple has also fully used this transition period as an opportunity to optimise our internal document processing to become more efficient and sustainable. By adopting digital signatures for most documents and transitioning to digital records when possible, avoiding therefore the traditional printing and filling of multiple copies and the resulting paper consumption.