Key Elements
High profile location
Preventative maintenance solutions for improved performance
Planned to maximise inconvenience to tenants and visitors
Improving reliability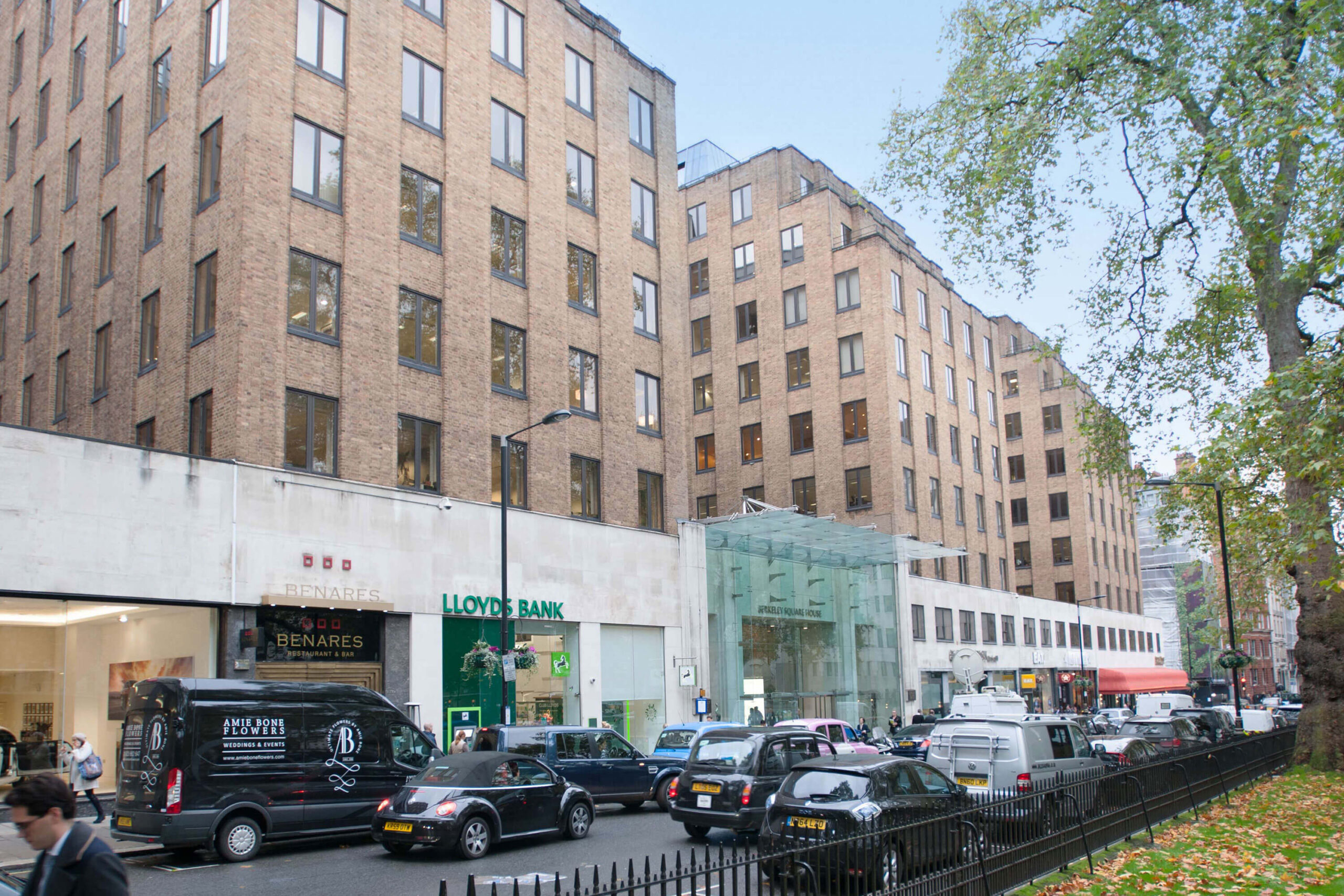 Background
Having a group of lifts in a demanding office environment, especially one as high profile as Berkeley Square House, calls for a lift service company that can be relied on to provide a consistent level of quality service, and in situations that need rapid results to respond and be there when needed.
Berkeley Square House, London is no exception – with high levels of demand on the lifts each day from passengers, the lifts have to be reliable, accurate and prompt. Alas, the performance of the 7 car group within the building operating under destination control was not reflective of the standard required by the building management of Berkeley Square House.
Our Approach and Solution
Having reviewed the reliability status of the 14 lifts, the senior Temple Lifts team, presented a site-specific maintenance plan to the management of Berkeley Square House. Our aim, in-line with potential customers' requirements was to improve the reliability of the lifts and put a service strategy in place to prevent further issues and breakdowns from occurring in the future. To achieve this, we undertook a technical study of the lifts and proposed a planned preventative maintenance regime. This included for a range of site-specific spares to be held locally and a designated Temple Lifts technician who would be on call for any breakdowns or emergencies within the building. To avoid inconvenience to the building's tenants and visitors, an off-peak servicing plan was also offered.
The Result
Subsequent to our proposal we were awarded the contract to maintain the 14 lifts and two escalators at Berkeley Square House commercial building.
Ongoing Maintenance
As planned, lift reliability issues have been addressed along with some housekeeping issues that were evident at the time of handover. The result for tenants and visitors to Berkeley Square House was evidenced by improving satisfaction levels of tenants and occupiers in this premium high quality building.