Key Elements
Major lift works to improve ride and extend life cycle
High profile location
36-storey, dual tower building
Work schedules to minimise disruption to users
12-month programme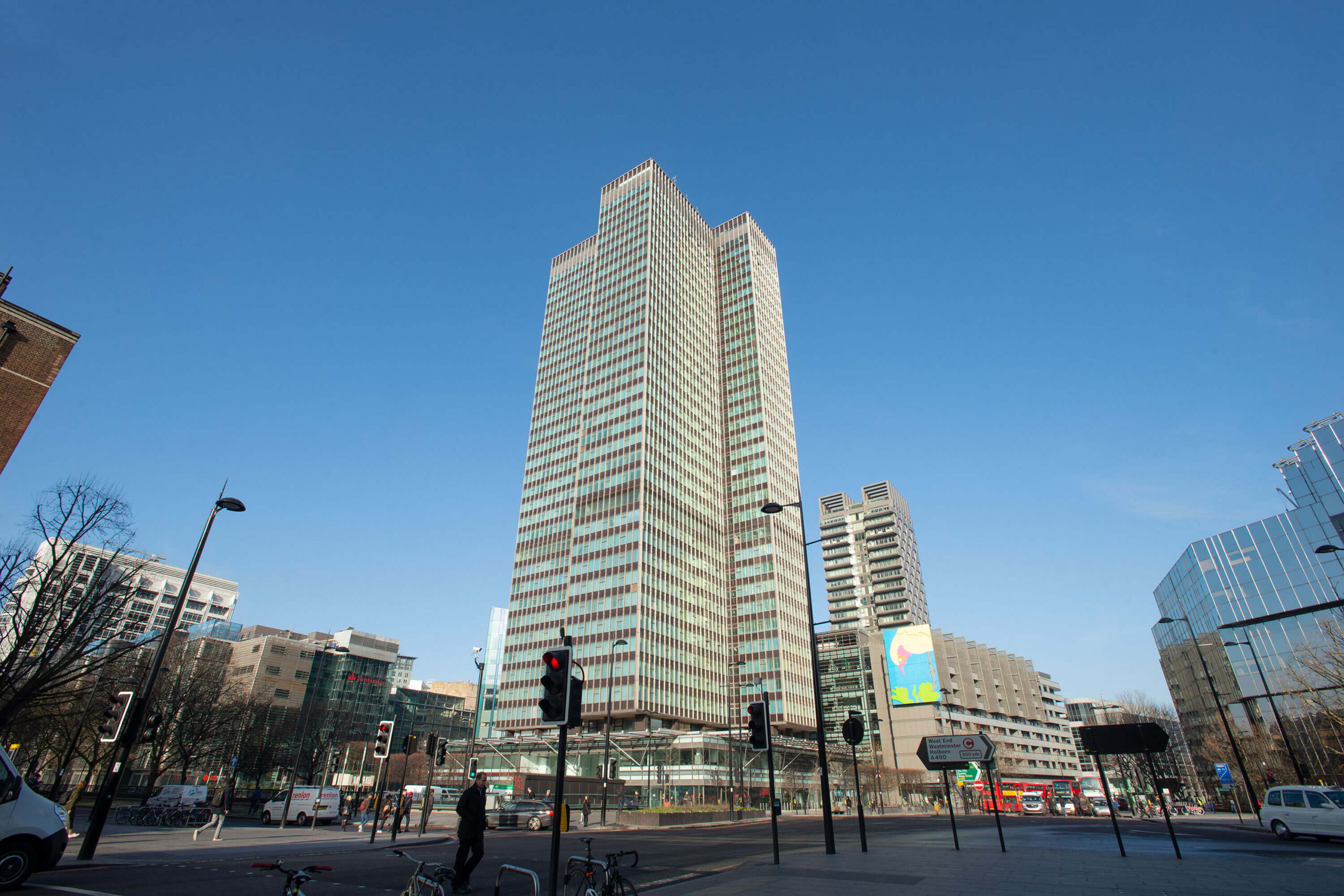 Background
Built in the late 60s, Euston Tower is one of North West London's iconic buildings. Situated on one of London's busiest roads, Euston Road, the property is only a stone's throw away from Tottenham Court Road. The 36-storey, dual tower building provides premium office space to a range of well-known businesses including Atkins, a global design, engineering and project management consultancy. The building's 1 million sq. ft. of space has seen several refurbishments over its lifetime to ensure premium quality floor space is provided for its tenants across the buildings.
Our Approach and Solution
Although for many years the lifts serving the 19 and 36-storey blocks have provided good service, ride quality and reliability, issues were becoming evident. For a building of such high standards, this was not acceptable. As a result, the building's owners and facility management teams decided to look for a supplier who could undertake the work needed to improve the two, 5-lift groups.
The Project
After undertaking thorough surveys and establishing the performance of the two groups of lifts, Temple Lifts submitted detailed proposals along with budget estimates for the complete work required for all 10 lifts. The programme would include specialist machining of the existing drives to allow for the retention of the DC gearless machines and the replacement of all worn and aged parts within the existing lifts to extend their life expectancy by a projected 10-year period.
Following the competitive tendering process, the building's owners and facility management teams chose Temple Lifts to undertake the lift improvement project.
Ongoing Maintenance
Throughout the project Temple Lifts is maintaining all of the operational lifts. On completion we have been awarded the on-going maintenance contract for all of the lifts across this high profile dual tower building.