Key Elements
Multiple lift maintenance
High profile location
Upgrade solutions for improved reliability
Work schedules to lower passenger inconvenience
On time upgrade completions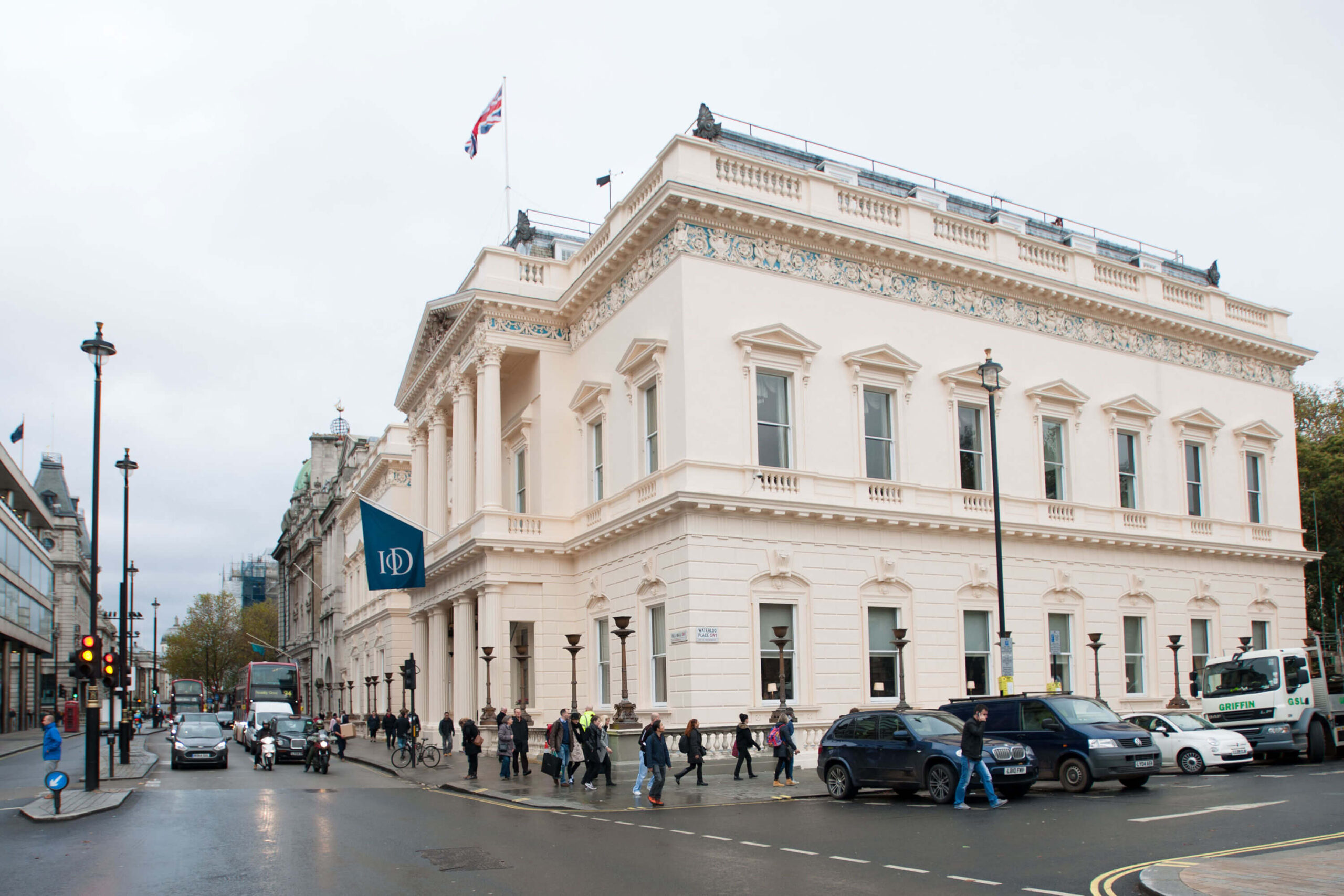 Background
There are very few business professionals who won't have heard of The Institute of Directors (IoD), founded in 1903. Today, the IoD is the longest running organisation for entrepreneurs and professional business leaders in the UK.
The IoD's primary location is situated on Pall Mall in the heart of London's West End and occupies a premium Grade I–listed building. With a membership of over 34,000, a large proportion of whom undertake regular business meetings in London, 116 Pall Mall is likely to have some of the most discerning business visitors in the UK. Understandably, it is imperative that the building runs smoothly at all times and that everything is faultless throughout.
Temple Lifts has been successfully maintaining the front and back of house lifts for some time at the Pall Mall property in order to uphold the high level of service availability required of them. Unfortunately, the building's well-used goods lift, one of the older back of house lifts, fell below the high reliability standards of the IoD.
Our Approach and Solution
The lift was already under a maintenance agreement with Temple Lifts, so our Technical Specialists were already aware of the outdated lift controller that was causing the problem. After discussing the reliability issues with the building's management team, we proposed a cost effective and up-to-date solution for carrying out the replacement of the lift controller. The work to replace the controller took place during a major building refurbishment programme. During this period the building was still in use, so our main priority was ensuring that work was scheduled and completed on time, whilst also making sure that any disturbance to surrounding works was minimised.
The Result
Now installed and fully operational, the goods lift has become a reliable asset of the IoD and an able assistant for those working in the building.
Ongoing Maintenance
Temple Lifts is continuing to provide lift maintenance services to the IoD for the lifts at 116 Pall Mall. This is to ensure that they continue to perform reliably and safely as expected from lifts within such a prestigious, greatly-used building.