Key Elements
High profile location
Modernisation solutions for improved performance
Work schedules to minimise occupiers inconvenience
Improving ride quality and reliability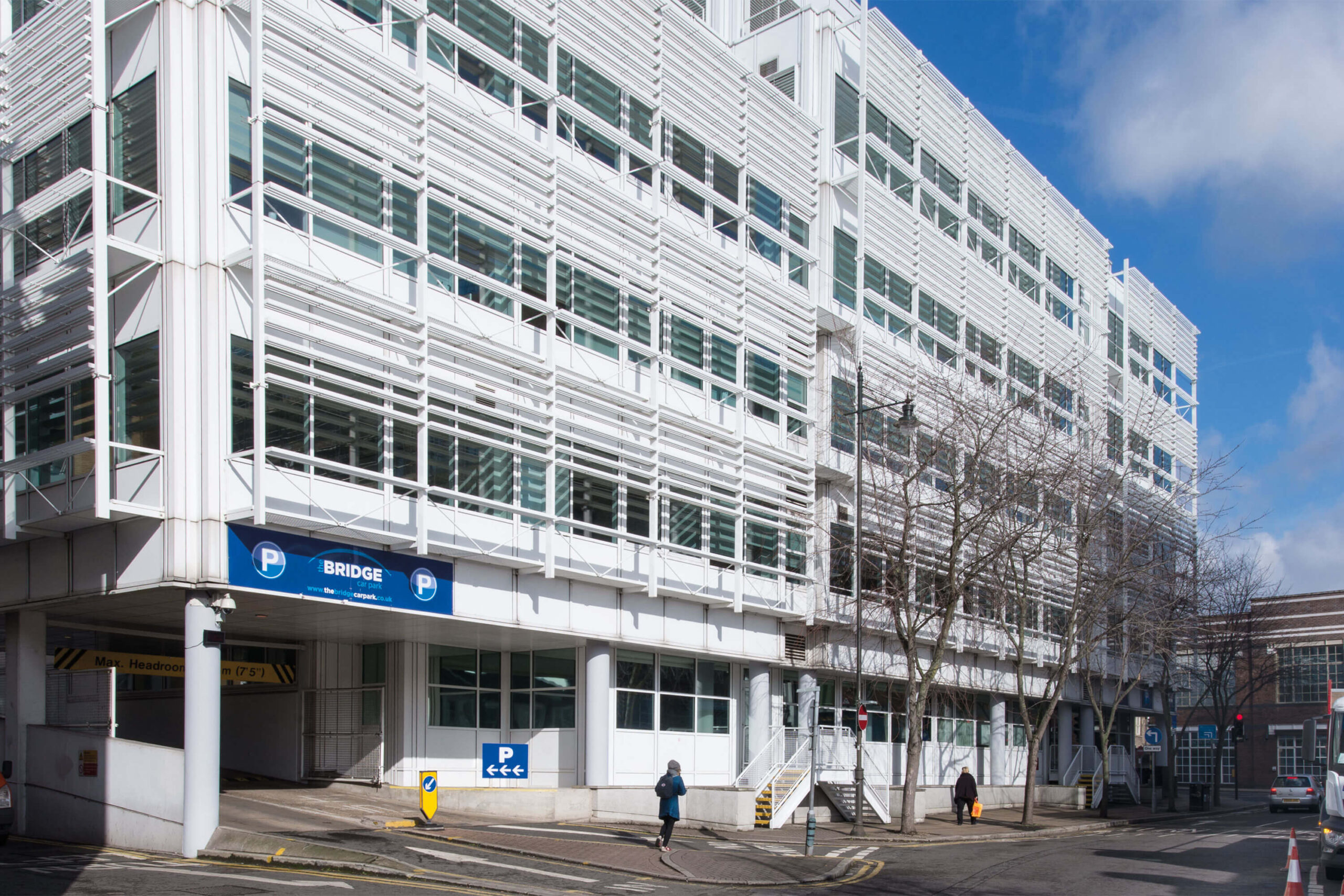 Background
Built in 1989, Wimbledon Bridge House is situated virtually opposite Wimbledon Station, and in the heart of the town. As with many buildings of this age, particularly the case for substantial structures of this size, having modern, reliable lifts are essential for the multiple occupancy tenants and visitors.
Recently, and to address the need for modernisation, this impressive commercial complex has been undergoing a comprehensive refurbishment programme, which has included the modernisation of some of the buildings' lifts.
Our Approach and Solution
The lifts were already under maintenance agreements with Temple Lifts, so our Technical Specialists were aware of the need for upgrading. As part of the overall modernisation of the building, Temple Lifts were asked for solutions to refurbish, and bring up to date the four, highly visible, 6 stop scenic lifts installed in the buildings atrium. This included all of the drive, control systems, shaft equipment, door and landing controls. During the period of our work, the building was still in use, so Temple's main priority was ensuring that all work was scheduled and completed on time, whilst also making sure disturbance was minimised.
The second part of our project is for the refurbishment of the buildings' two, seven stop fireman's lifts, which is scheduled for completion mid-2016.
The Result
Now installed and fully operational, the four scenic lifts have been returned to service. This has provided their occupants with the improved ride quality and reliability that was discussed with the buildings' management team, during our initial discussions relating to their lift modernisation project. The modernisation of the two fireman's lifts are proceeding to programme, and we are continuing to minimise disturbance to the buildings' occupiers.
Ongoing Maintenance
Temple Lifts are continuing to provide lift maintenance services for the lifts at Wimbledon Bridge House, to ensure they continue to perform to the high levels of reliability expected for lifts within such a busy building.