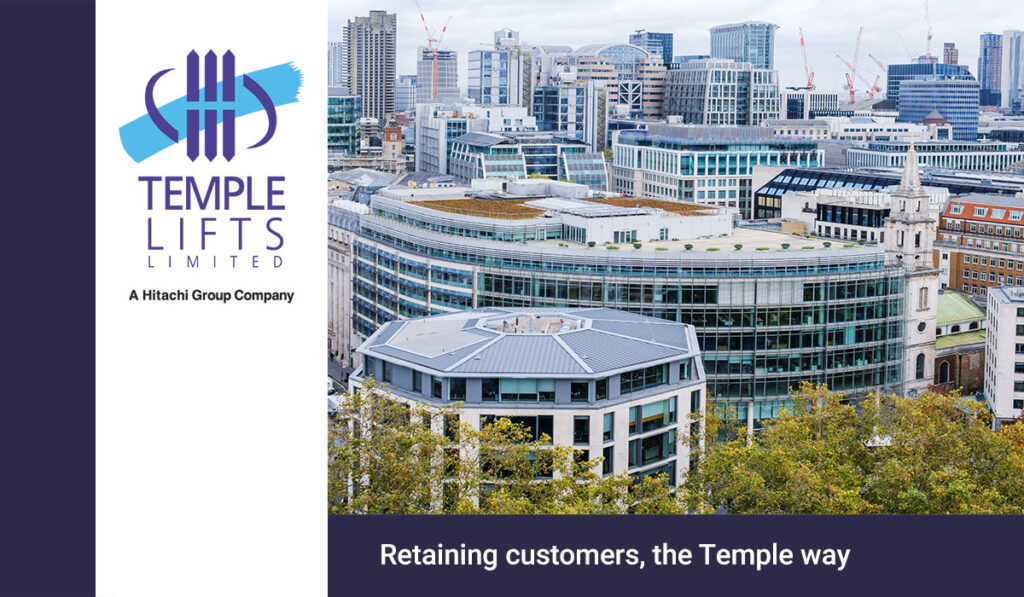 Temple Lifts are immensely proud of the relationships that we have formed over the years with many of our customers. These relationships are based on our service delivery and the way our people behave with our customers. Recently, one of our ten-year standing customers, located in a premium 9-storey headquarters building in Cheapside, EC2, were informed by their property management company that the lift maintenance company was being changed. For our customer, this was not what they wanted, in fact, far from what they wanted. Costs clearly come into the equation, however, for this customer whilst costs were important, service outweighed everything else. Temple Lifts believe this rightly so, as the KPIs along with the personal and friendly service provided by our engineers since 2013 have been consistently praised.
The maintenance service we provide covers 12 Thyssen lifts including the building's highly visible 6-car scenic lift group and in-depth housekeeping, including the glass finishes of the scenic lifts. All of the lift maintenance is carried out outside of office hours and in the event of any lift breakdowns, Temple Lifts provide a rapid emergency response service with agreed times for on-site arrival.
In negotiation with the new property management company, Temple Lifts have had our contract extended for a further 3 years. Needless to say, we are all highly delighted to have retained this long-standing customer, one that we have worked with to become a valuable asset on all levels.