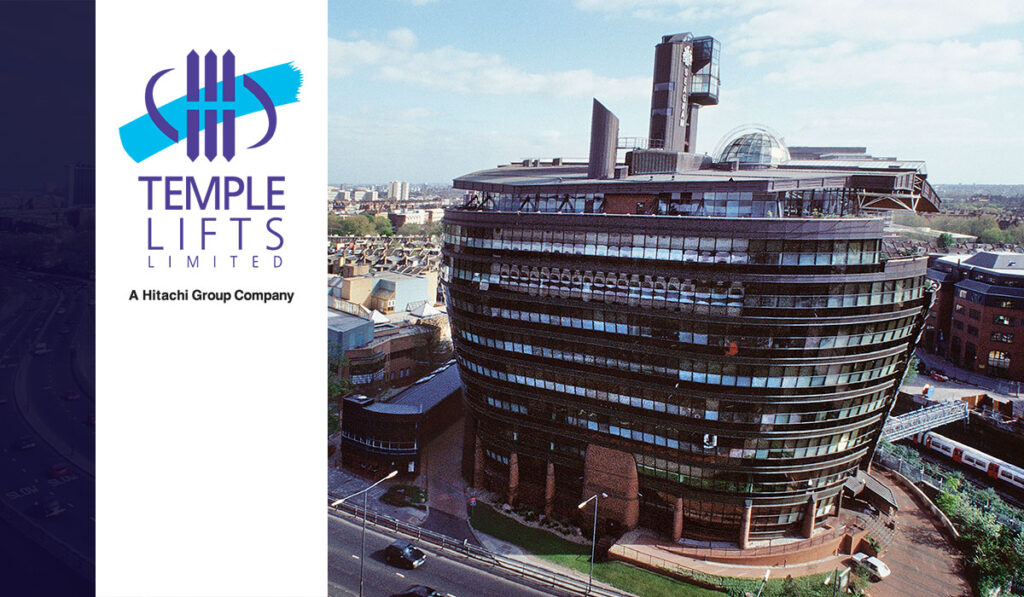 Temple has been successfully appointed – and is just about to start works – to modernise four scenic lifts for The Ark building, located at Talgarth Road and overlooking the Hammersmith Flyover.
Named in reference to its hull-like profile, this office block building is a 10-storey glimmering structure made up of copper panels clad and bands of triple-glazed tinted glass. Built in 1992, pioneering the concept of office as a community, the building was internally reconfigured in 2018 to increase the lettable floor area, doing away with its central area.
Nearly 20 years after, the four 8-person (630kg), 9/10-floor scenic lifts are now due for a full modernisation. The project starting now and due to be completed by end of October 2022, includes new machinery, Thames Valley Ethos II controllers and full rewiring, as well as new car door operators, new landing door-running gear, Halo touchless fixtures and lift car interior and exterior options.