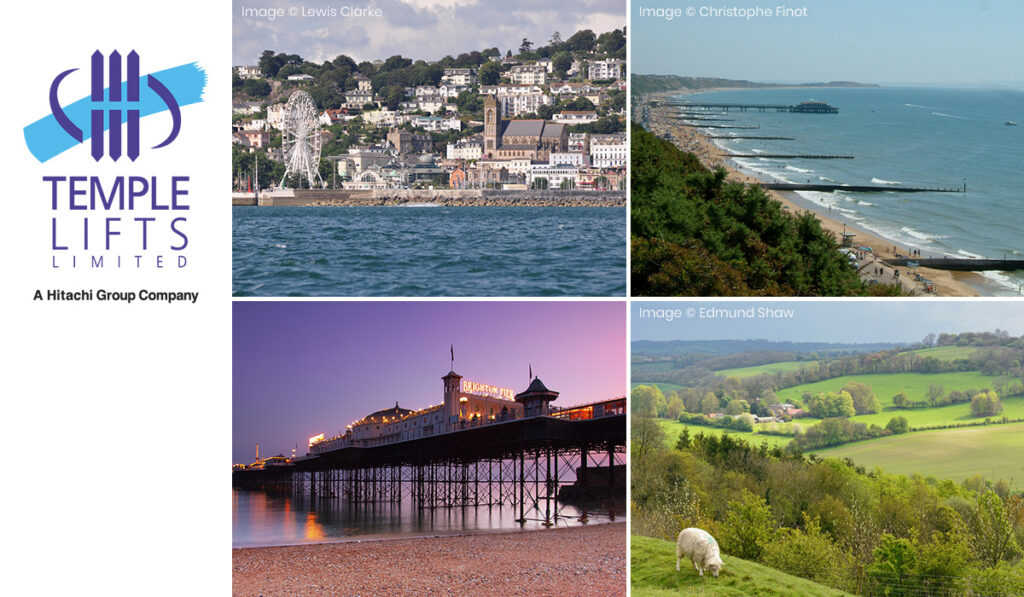 With Summer fast approaching, what could be better than having projects with a view?

Loving the great locations but with no time to enjoy the scenery, our Temple Southern team has been busy with a series of projects in Torbay, Brighton, Bournemouth and Hampshire.

We've just delivered a modernisation project of four 2/3-storey lifts across different managed buildings in Torbay, for a housing association, and received great feedback.

Due to start in the next few weeks will be another full modernisation of two lifts in a Shopping Centre in the centre of Brighton and Hove, as well as a set of two full replacements and two modernisations for a Hampshire housing association.

We've also recently won the modernisation of five lifts in a property in Bournemouth for a well-known building society.