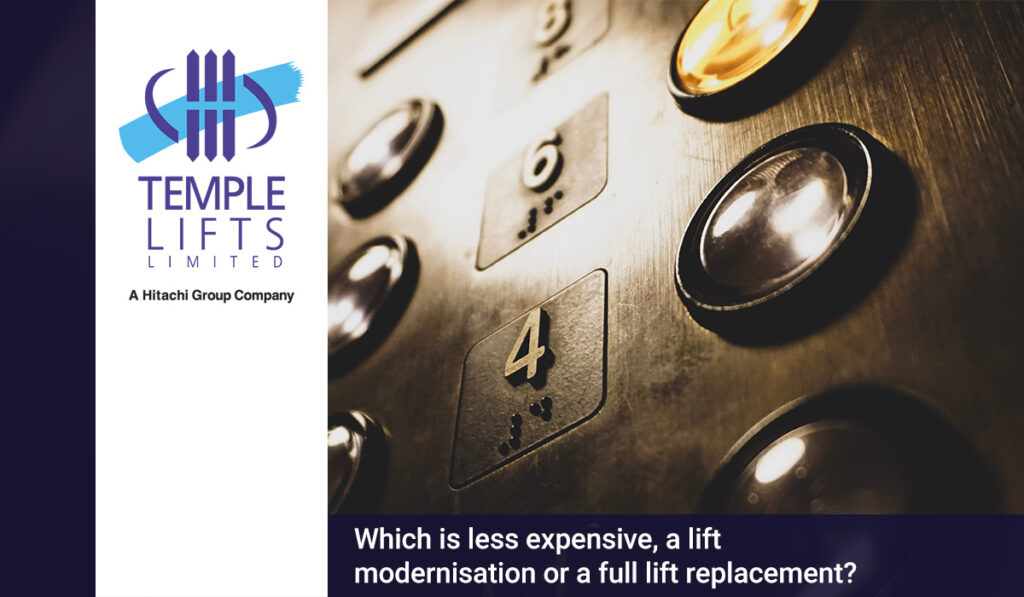 Which is less expensive, a lift modernisation or a full replacement? This is a question we often receive from clients, and you may be surprised at the answer.
With a lift modernisation, we need to adapt old components to go with new, modern components. This requires bespoke solutions, which are often more expensive. Not only that, but adaptation of old components will often slow down a project.
Because a lift replacement involves a full package of new products, it's often less expensive. The estimate will depend on the scope of the work. Even when estimates are similar between a lift modernisation and a full lift replacement, it is often best to go with a new lift, as the timeline of the project will generally be shorter.
If you need a new lift, please get in touch. We'll help you find the best solution for your building, whether it's a lift modernisation or a full lift replacement.